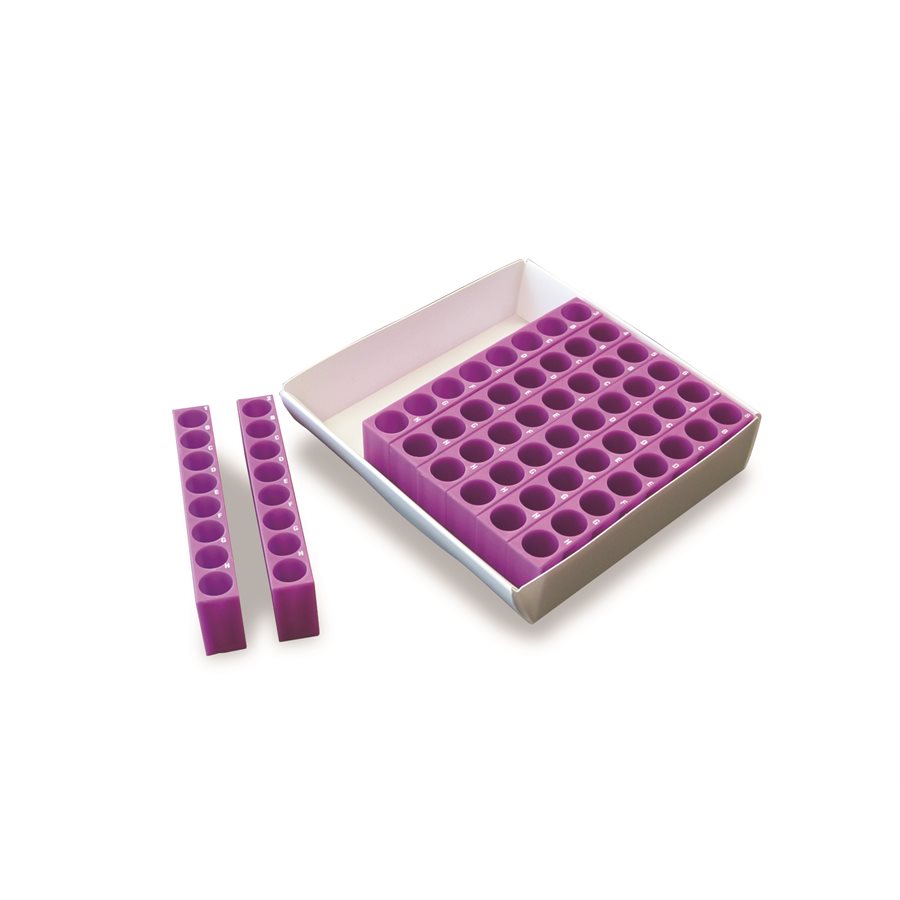 TRACRACK® - TUBE RACK AND CRYO STORAGE BOX
Product Code:120356

UPC Code:HS120356

TracRack, Tube Storage & Tube Rack, in one
Removing and working with samples from cold temperature storage has never been easier.
Eliminate the hassle of taking an entire rack of samples out of cold storage with the TracRack® that enables lab professionals to remove one row of samples at a time.
Eight individual segments are nested in a 2" polypropylene film box that allows users to easily open, identify and remove only the segments of samples needed.
Once the segments are removed, simply replace the box lid and leave the remaining samples in storage each tube segment is made from durable polypropylene and allows for easy working while saving valuable counter space.
Helps reduce potential cross contamination
Saves valuable working space and allows more room for sample manipulation
Stops opened microfuge lids with interfering with other wells
Alphanumeric well identification
Tube segments sold with the box and lid
1 ea, 10 ea/cs
TracRack
Made of polypropylene
Eight segments per box
1.5–2.0 mL cryo and micro-centrifuge tubes (64 tubes)
Wells have a center depression to stabilize conical tubes and a cryogenic vial lock for one-handed cap removal
Alphanumeric well identification for quick sample ID and retrieval
Autoclavable
Made from thin film polypropylene material
Tapered front design for easy segment removal
Moisture and mold resistant
Removable segments allow outer shell to be used for storage of other small laboratory products
2 in. (5.3 cm) boxes fit in standard freezer racks
Store down to -80ºC. Must use tubes capable of being stored at the required temperature of the user
Not recommended for autoclaving.